Unleashing Character-strong, capable and engaged change makers.
What could happen if education lives up to its full transformational potential?
Africa and the world have innumerable, dauting, age-old, complex Problems, We have one solution; Education-Unusual: so that every child grows up to be a successful, character-strong active agent of lasting positive change!
6 out of 10 Africans are below the age of 25.
What are we doing to maximize our demographic advantage for the Africa/world we want?
The power of change is with the youth! We stand at an opportune window of time to rethink how they are being harnessed for this noble role. SoarAway is disrupting traditional methods with innovative solutions that will overcome longstanding obstacles and accelerate youth leadership.
Character, Creativity and Leadership development
It matters if schools embrace them: our future is counting on it!
SoarAway is committed to education in intellectual, moral, performance and civic virtue because character is the ultimate success factor in school and beyond! Schools have to be environments where every skill, knowledge and experience intentionally prepare youth for relevant and productive careers that affect economic progress and offer solutions to social problems.
Teacher Development: Equipping the Equippers
"Because of the last two days of training, I am a new teacher"-A high school teacher from Kisoro.
Transforming the next generation of leaders and ethical responsible citizens requires developing and supporting their teachers.
Honor the teacher who changed your life by sustaining our teacher training and support program!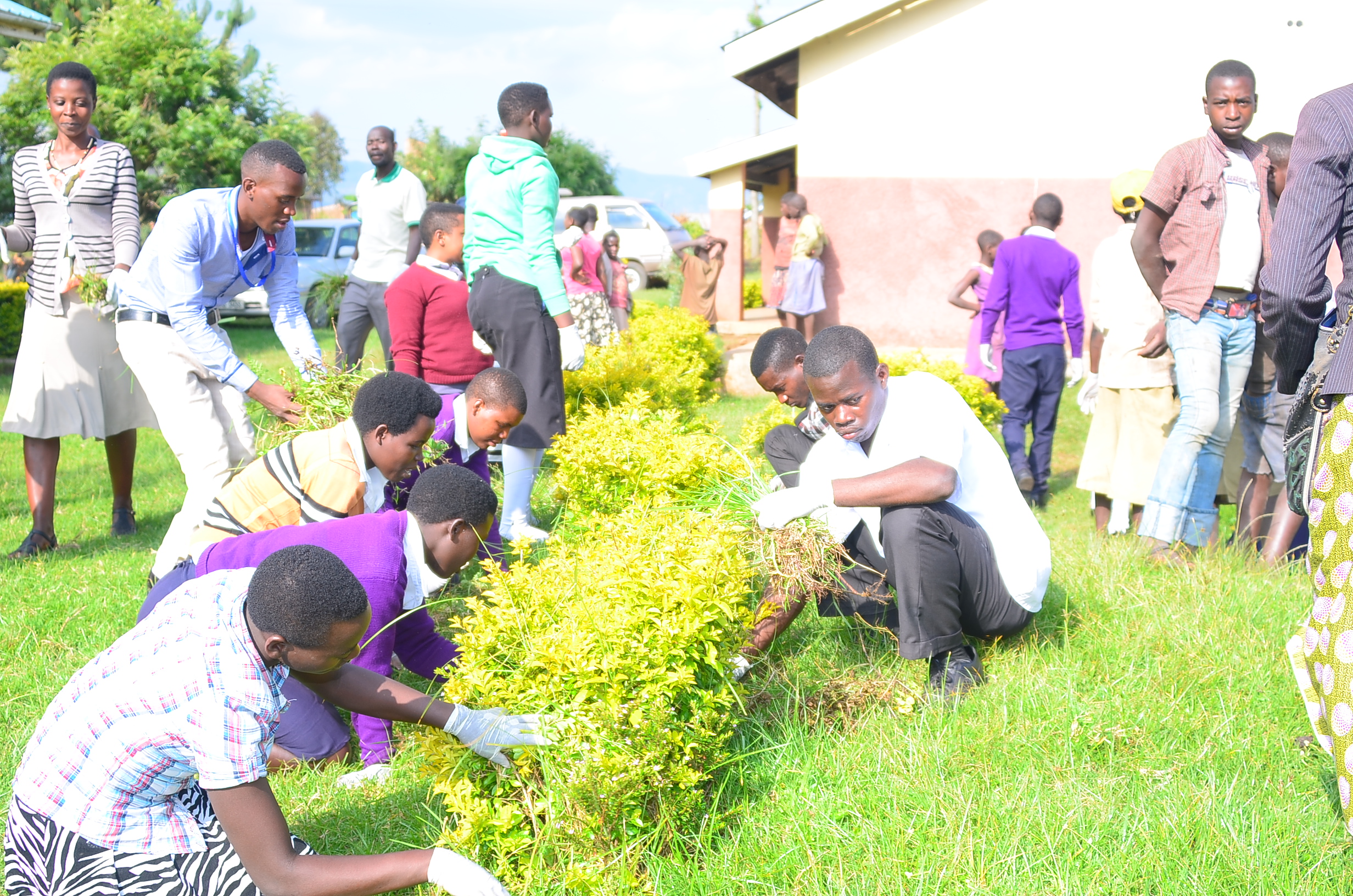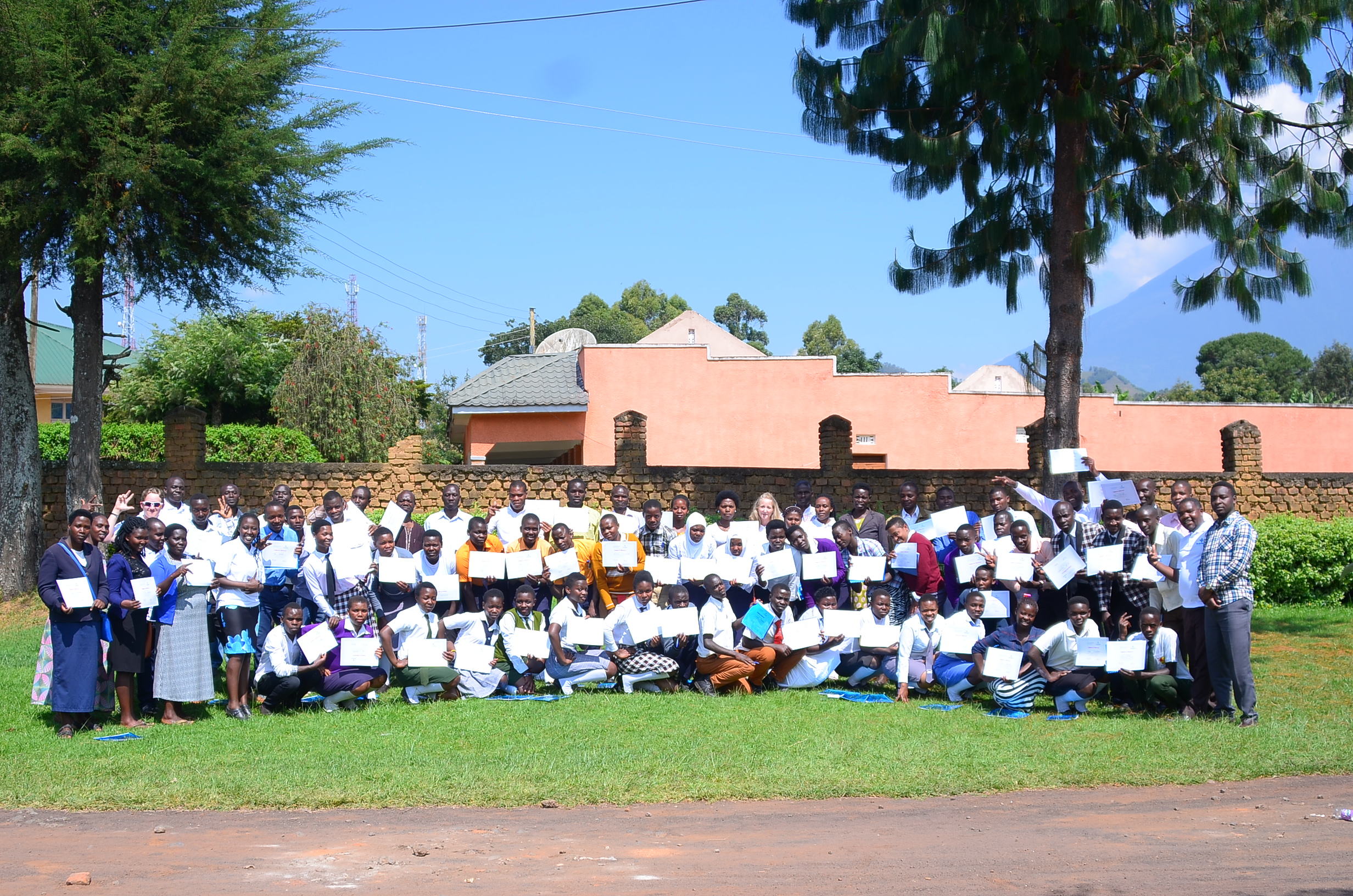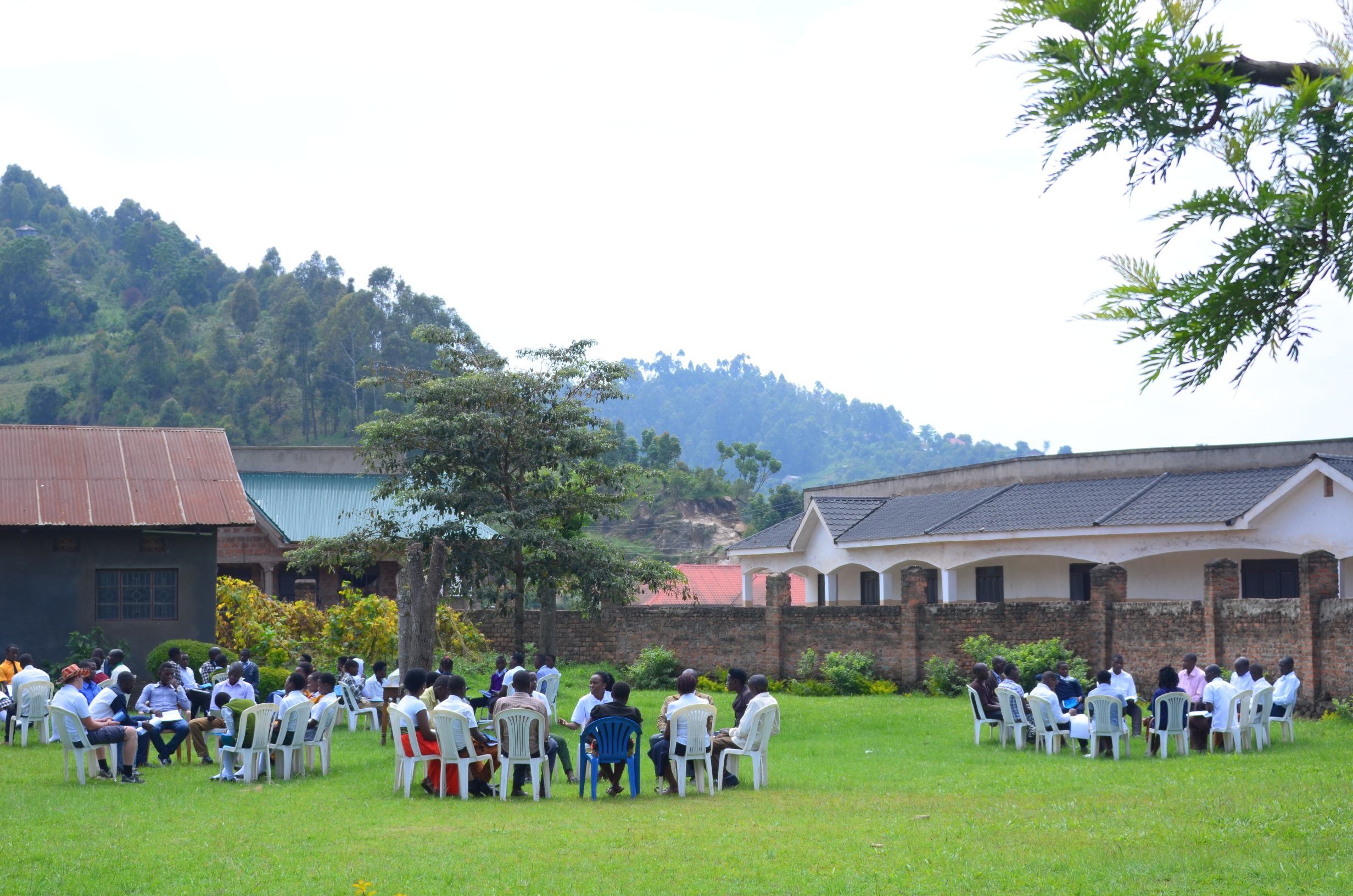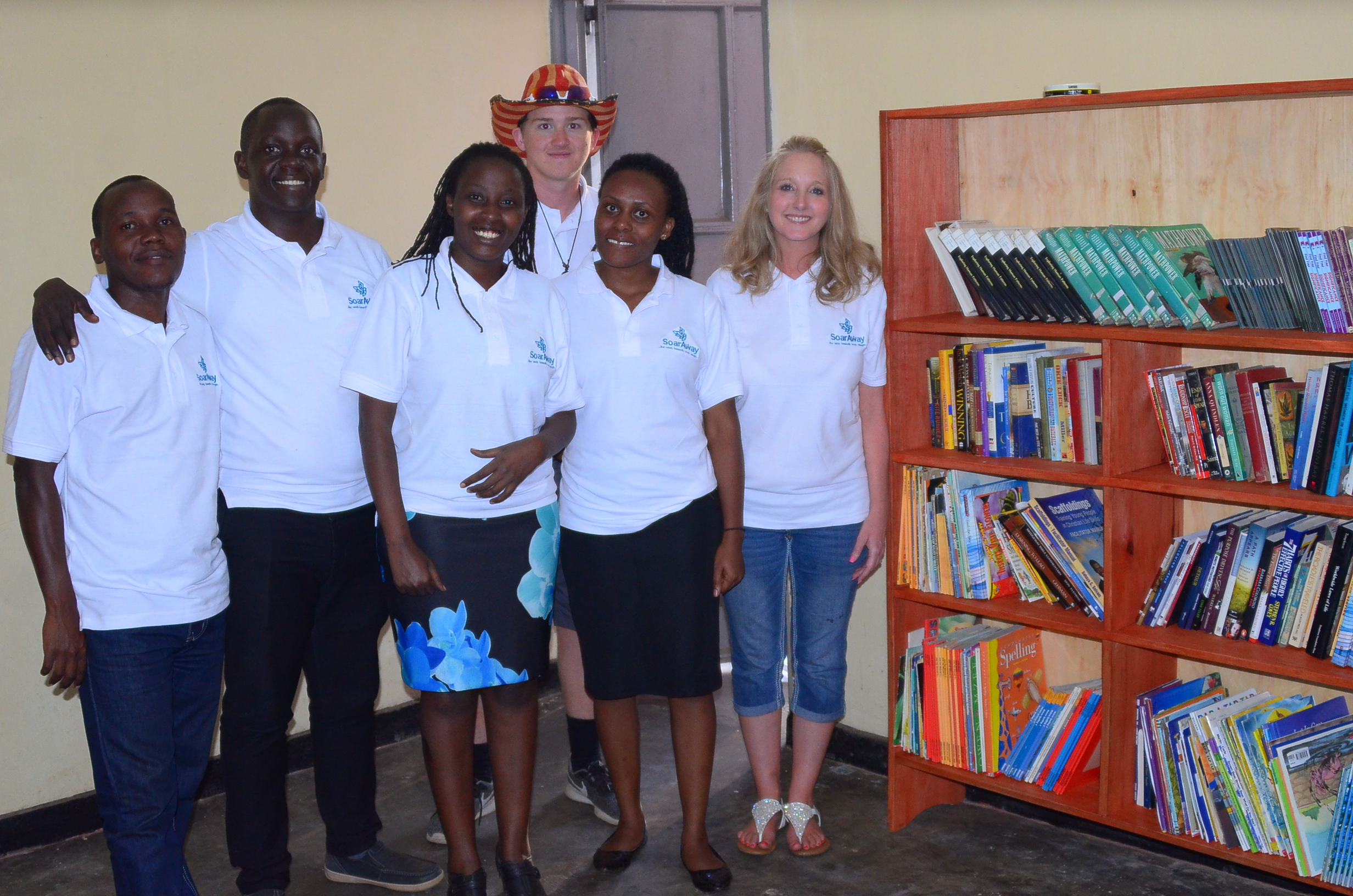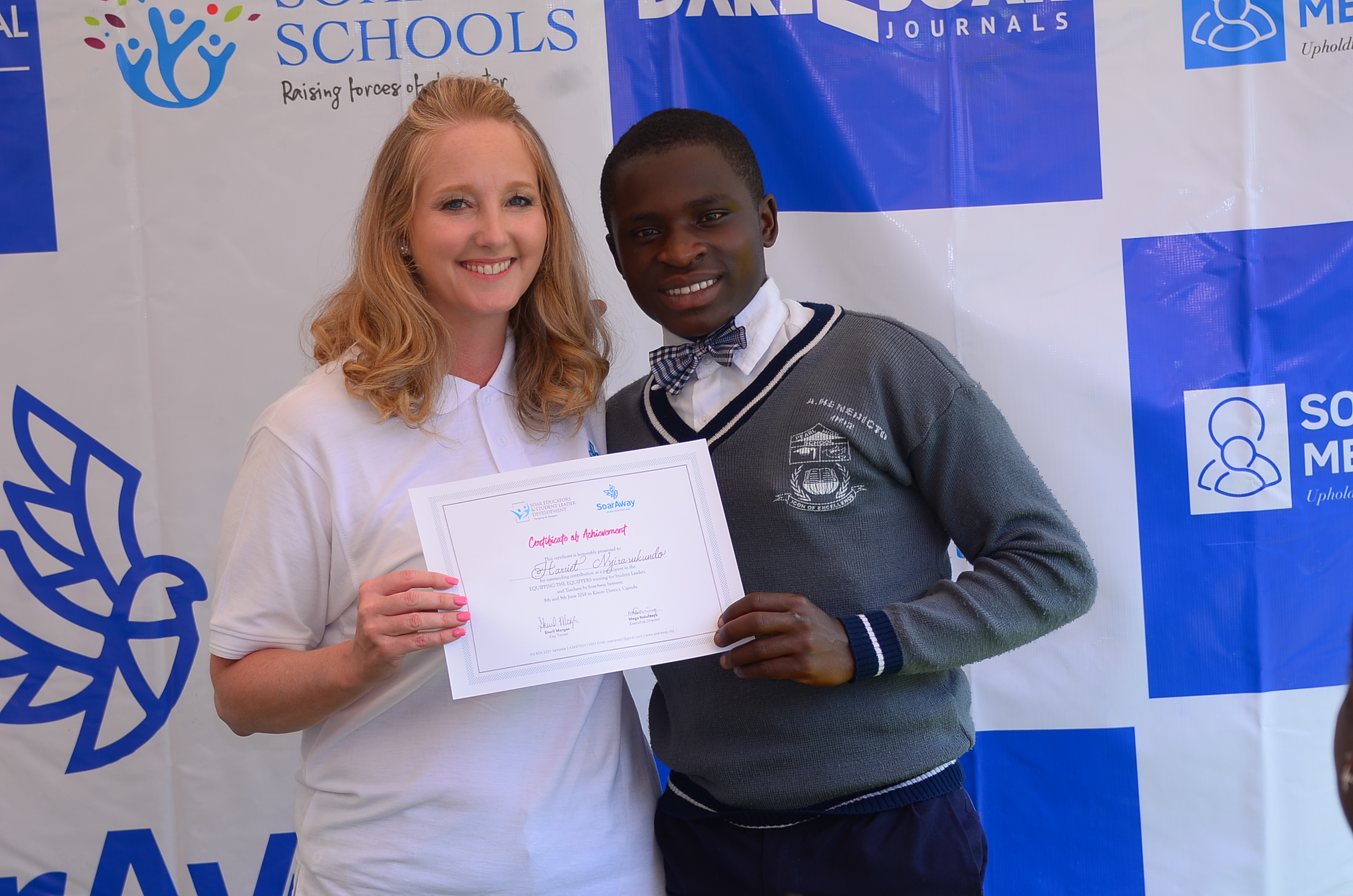 BECAUSE EVERY GREAT DREAM DESERVES GREAT SUPPORT, WE ARE BUILDING A RIPPLE OF SUPPORT WHERE EVERY STUDENT AND YOUNG PROFESSIONAL CAN THRIVE!
Our youth deserve a great community propelling them to greater heights in a world with very few positive influences, and encouragement. Our goal is to break the cycle of destitution and abandonment, take the limits off and enable students to dream beyond their poor families and communities to new possibilities. Our comprehensive mentorship strategy includes Peers (Soar Buddies) Teachers, and career Mentors (Soar Mentors).
Your support to youth secures their contribution to the world! With your support, they can do more than just survive: they can thrive and drive real lasting positive change!